The rising flights costs have resulted in a declining numbers of domestic and international tourists in Bali.
As of Tuesday, 750 journalists from 156 media have registered. 547 Journalists are from 111 international media and 203 journalists from 45 national media.
There is another route that is still being studied, which travels from the airport to Denpasar city, Renon, Sanur, and Benoa, via Central Parkir (parking area), and then back to the airport.
Sanglah Hospital Succeed Doing Brain Surgery Without Dissecting Head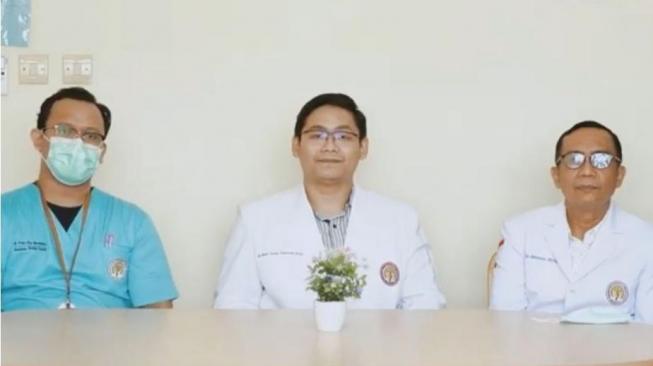 TheIndonesia.id - Central General Hospital (RSUP) Prof. Ngoerah, who was previously known as Sanglah Hospital in Bali, successfully performed his first brain surgery without dissecting or disassembling the patient's head.
"This action is actually called 'Stereotactic Surgery', a special operation for disorders in the brain that are located deep, so that if a normal operation goes there it damages many places," said the Neurosurgeon Specialist, Prof. Ngoerah Prof. Dr. dr. Sri Maliawan in Denpasar, Bali, Wednesday, August 3, 2022.
In this operation, Antara reported, the surgical team of Prof Ngoerah Hospital rescued a four-year-old pediatric patient who was referred from eastern Indonesia. On his head, at a point deep in the most important parts of the brain was pus.
"With the Stereotactic Surgery technique, we can safely reach the location of deep pus in the brain with very small bone openings," said the neurosurgeon.
In addition, by carrying out brain surgery methods, which generally require dissecting the head, the potential for wrong locations will appear, while Prof Sri said that the tools used at Prof Ngoerah Hospital will be able to measure the safest path to the target. This specialist doctor at Prof Ngoerah Hospital said that the Stereotactic Surgery method is a future surgical method, and almost all hospitals outside Bali apply it.
This tactic is said to be the forerunner to later develop rapidly in the world of health. "Hopefully this will stimulate stereotactic installation in hospitals so that Prof Ngoerah Hospital becomes a one-stop service so there is no need to send them anywhere for such disorders. And in Bali, it will be used as a reference, so there is no need for movement disorders. far to Surabaya or Jakarta," said Prof Sri.
He also said that there are not a few cases that require this method, but due to limited tools, a priority scale is determined. With this additional assistance, Prof Sri hopes that in the future this method can be used as best as possible for the sake of patients, and even hopes that Stereotactic Surgery will become part of the Healthcare Social Security Administrative Body (BPJS)'s responsibility.
In the Stereotactic Surgery operation which took place in Denpasar, the neurosurgery team at Prof Ngoerah Hospital was able to complete it in 30 minutes, with an additional two hours of preparation time. The first stage is the preparation of the Stereotactic Surgery tool and anesthesia, then the installation of the frame on the patient's head and a CT Scan.
From the results of the CT scan, the team of doctors monitored the coordinates of the intended target. Planning for the entrance of the device was carried out and after that brain surgery was carried out.