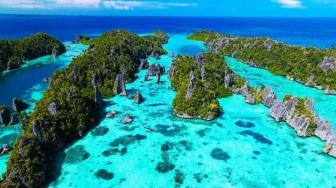 Here are 5 natural destinations in Indonesia to visit.
Yoursay.id successfully held an exciting event titled "Yoursay Explores Kotagede" on Saturday (May 20, 2023), in the area of Kotagede Mosque and several historical sites around it.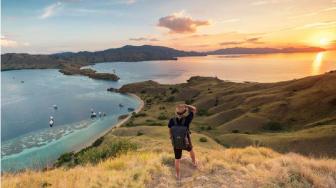 Indonesia expects to receive at least 7.4 million international arrivals to produce a $ 6 billion exchange following the spike in foreign tourists last year.
90 Years of Good Cookies: How Toko Madjoe Stands the Test of Time
TheIndonesia.id - Kue kering, or cookies, is a very famous snack in Indonesia – especially during the holidays. During Christmas and Idul Fitri, kue kering is the prima donna; jars of cookies are served in almost every house, and exchanging hampers of cookies has become a tradition among people in the country.
As much as it's tasty, running a kue kering business is a delicate matter, especially one that can stand the test of time and stays for almost a century. Special skills are required to ensure the consistency of taste and quality.
One kue kering shop that manages to do so is Toko Madjoe in in the city of Malang, East Java. Located in Pasar Baru area, the shop has existed since 1930 but still maintains its vintage look. It has been managed by three different generations, but the old-school style remains.
These days, the shop sells about 25 different types of kue kering that are still very much loved by its customers, such as walnut cookies, speculaas, jan hagel, and spritz cookies. The taste of the cookies now are still the same to those first made in 1930 when Teh Bian Liep started the business, which became the local's favorite, including Dutch who resided in the city at the time.
The fifth generation of the shop's owners, 16-year-old Cornelia Feliciana, told Antara last week that all the cookies are homemade, and many of the customers are long-time customers who often share their memories of visiting the shop when they were little.
Many of the 20- to 30-years-old customers said they wanted to relive the memory of coming to Toko Madjoe with their parents when they were kids.
"Our customers who are 20 to 30 years old often told us their parents or grandparents used to take them here to buy cookies. It's a nostalgia," Feliciana said.
Besides the taste of its products, the store's architecture is another charm that lures people in. The Dutch colonial style is maintained, and the interior also pretty much stays the same since its first time serving the customers.
The store becomes even more striking as buildings next to it have been through changes over the years.
Unlike many other cookie shops that sell their products in jars, Toko Madjoe sells its kue kering in kilograms. The price varies, from Rp140,000 to Rp250,000 per kg.
Feliciana added that Toko Madjoe doesn't only sell the unique architecture, but taste remains number one quality that the shop offers. Recipes haven't changed in almost a century, and the different types of kue kering have been proven over time to be able to stay competitive with the modern cookies.
"[Our] taste can't be found anywhere; the recipes are passed down through generations. What we offer is difficult to imitate. Nowadays, cookies tend to taste more 'modern', but we opt for a more vintage taste," she said.
One customer agreed. Riyangka Paramita said Toko Madjoe's kue kering has a distinctive taste that makes it the perfect choice for afternoon tea.
"They simply taste good: crispy and not too sweet. It's perfect for tea or coffee," she said.
Adapting to Changes
Toko Madjoe has always been using the conventional way to sell the products, and it hasn't opened any new stores beside the original one in Pasar Baru.
However, as technology becomes a part of our daily lives, the younger generation of Toko Madjoe's heir has started to utilize social media like Facebook and Instagram to market the cookies.
COVID-19 actually triggered the innovation as revenue dropped very significantly during the pandemic.
In 2020, Toko Madjoe was promoted by a Facebook account, and it helped the shop to climb back up until today, where business runs as normally as it did before the coronavirus.
"After the pandemic started, there was a decrease in demand, but in December 2020, after we were promoted by [a] Facebook [user], our revenue has been stabilized up until now," Felicia explained.
She said she's currently working on marketing the products through Instagram, but the effort sometimes clashes with school and its obligations.
Despite the challenges, Toko Madjoe looks forward to further utilize the digital platform as it has been proven as a reliable platform for small-and-medium enterprises (SMEs) during the pandemic.
Besides promotion purposes, the shop may also gain another benefit from its digital marketing: the rise of new, young customers who look forward to be part of Malang's cultural heritage.