How To Hide Text Messages on iPhone with Ease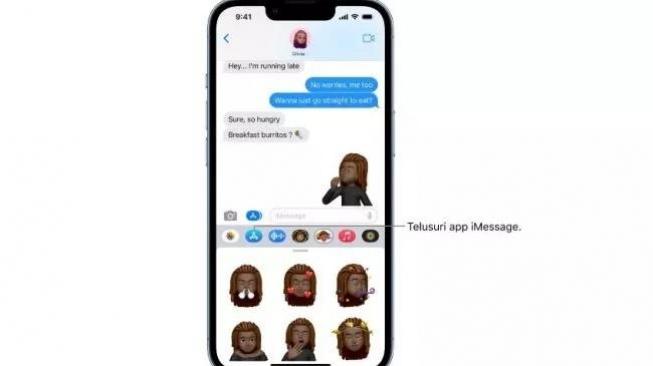 TheIndonesia.id - You may want to hide messages on your iPhone for privacy reasons. There are several ways to do this. This guide will show you several ways you can do, making other people cannot read your messages.
If you don't want someone to read your iPhone messages, you can hide them. There are methods of hiding messages on iPhone that you can learn easily and quickly.
Hide a message in iMessage
You can only hide announcements of certain sets of messages. Tap Messages to hide iPhone SMS. Then tap on the conversation you want.
Now tap on the person's name at the top of the page and turn off the Hide Alerts icon. Then tap Done.
Hide messages on iPhone with Invisible Ink
To hide messages on iPhone this way, enter Messages. Then tap on the conversation you want.
Type your message. Then press and hold the Send button. Select Invincible Ink
Your message will now be deleted and the recipient will have to delete it to see the text. Finally, click Submit.
Hide WhatsApp messages on iPhone
Enter this messenger to hide WhatsApp messages on your iPhone. Then find the conversation you want to hide. Now drag this conversation to the left. Now click the Archive button.
All your hidden messages are now displayed in the Archives section. However, note that when you receive a new message, the hidden message will be deleted from archive mode. If you want to stay hidden forever, you have to go to Settings -> Chats. Then activate the Keep Cy icon.
To delete a message, simply drag the page down in the chat section. Then click on the Archived section. Now drag the chat you want from left to right and click Unarchive.
Hide messages from Lock Screen / Notification bar
Go to Settings to hide iPhone SMS from Lock Screen/Notification Center. Then tap Notifications.
Now click Order. In the Alerts section, uncheck Lock Screen, Notification Center, and Banners.
You can also disable the Allow Notifications checkmark. This will prevent your phone from ringing or vibrating when you receive a message.
Hide messages on iPhone: Hide message previews from the lock screen
When you receive a message, a preview of the text is displayed on the lock screen. Go to settings to hide messages on your iPhone. Then tap Notifications -> Messages
From the Lock Screen Appearance section, click Show Preview. There are three options in this section:
Always: Preview messages all the time
When Unlocked (default): Preview messages only when your device is unlocked.
Never: Delete message previews forever