PT Arkadia Digital Media Tbk (IDX: DIGI) is optimistic about achieving positive performance in 2023.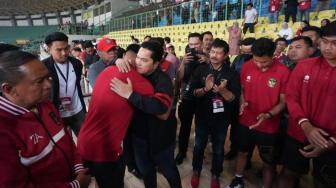 FIFA stripped Indonesia of the right to stage the 2023 under-20 football World Cup on Wednesday (3/30/2023), over the debate in the country about the participation of Israel.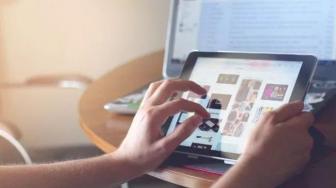 IDM or Internet Download Manager is mandatory software for those of you who like to download anything on the internet.
President to Launch Merah Putih Fund for Startups on December 17
TheIndonesia.id - State-Owned Enterprises Minister Erick Thohir revealed that President Joko Widodo (Jokowi) would launch the Merah Putih Fund (or Red and White Fund) on December 17, 2021, to fund or assist in funding local startups.
"Therefore, on December 17, 2021, God willing, President Joko Widodo will launch the Merah Putih Fund," said SOE Minister Erick Thohir when delivering a public lecture at Sepuluh Nopember Institute of Technology, Surabaya, as monitored online by Antara news agency from Jakarta, Saturday, December 11, 2021.
Erick Thohir added Merah Putih Fund has three common threads; the founder is Indonesian, operates in Indonesia, and finally goes public in Indonesia. Erick Thohir sees that most startups are getting investment or being funded by foreigners.
"We don't blame Indonesian startups that are funded by foreigners and we were angry. This is because we didn't care at that time," said Erick Thohir.
Previously, Minister Erick Thohir wanted state-owned companies to intervene in the digital sector to embrace startups to become nationalists. He made this statement in response to many Indonesian startup companies that moved to Singapore and received funding from foreign players.
Erick Thohir said Merah Putih Fund Program supported by Telkom and Telkomsel to fund Indonesian startup companies. The program will be launched directly by President Jokowi in mid-December 2021.