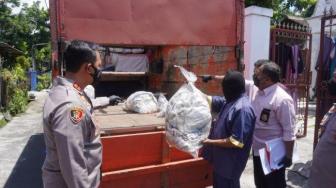 Animal lover organization Animal Defenders Indonesia reported that Solo is the biggest city consuming dog meat in Indonesia.

"The name is Bandaraya factory, which is planned to be operational next year," said Nestle Indonesia Corporate Affairs Director Sufintri Rahayu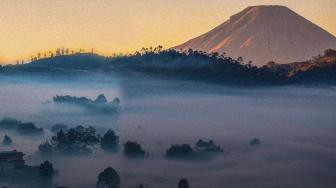 The accommodation in Dieng Kulon Village, Banjarnegara Regency, Central Java, has been fully booked by tourists ahead of the XIII Dieng Culture Festival (DCF)
Driven by Poverty, Mother Kills Daughter, Hurts Two Other Children
TheIndonesia.id - Police arrested a mother in Brebes, Central Java, after she allegedly killed her daughter and hurt two other children in an act fueled by poverty.
As reported by Suara.com on Sunday, March 20, prior to committing the crime, the woman in Sokawera village, Tonjong district, bought a knife, and when asked, she said it would be used to cut a chicken.
In the early morning of Sunday, neighbors heard cries and screams from inside the house where the woman and her three children lived, and when they found the door to be locked, they broke in and found that she'd slit the children's throats.
Her 7-year-old daughter was found dead, while the 5- and 10-year-old were badly hurt and taken to nearby public health facility Puskesmas Tonjong.
In a video circulating online, the mother was seen taken by the police and said she wasn't mentally challenged.
"I'm not insane, Sir," she said in the video.
She also confessed that she used to be locked up when she was a child and that she longed for her husband's attention and care.
According to her, she attempted to take the children's lives because she wanted to save them from poverty.
"I want to save my children, so they can be free from hard life."