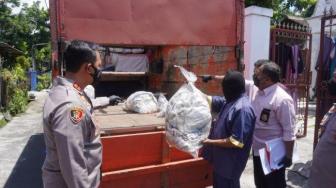 Animal lover organization Animal Defenders Indonesia reported that Solo is the biggest city consuming dog meat in Indonesia.

"The name is Bandaraya factory, which is planned to be operational next year," said Nestle Indonesia Corporate Affairs Director Sufintri Rahayu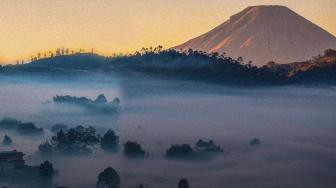 The accommodation in Dieng Kulon Village, Banjarnegara Regency, Central Java, has been fully booked by tourists ahead of the XIII Dieng Culture Festival (DCF)
Police Warns Against Flying Hot Air Balloons to Celebrate Idul Fitri
TheIndonesia.id - Police has warned the public not to fly hot air balloons to celebrate Idul Fitri while also reminding that flying them without permit is a criminal offence.
Ahead of Idul Fitri this year, chief of public relations at Central Java Police Grand Commissioner Iqbal Alqudusy reminded that unpermitted hot air balloons launch might disrupt air traffic, especially during one of Indonesia's major holidays where millions of people are predicted to return to their hometown, including by air transport.
And member of the public who insists on illegally flying hot air balloons can be charged with air traffic violation as regulated by Law No. 1/2009.
"Besides interfering with air traffic, launching hot air balloons is also punishable," Alqudusy said on Sunday, April 17, as reported by Antara.
People in several regions in Indonesia celebrate Idul Fitri by flying hot air balloons as a tradition, including people in Wonosobo regency and Pekalongan municipality in Central Java.
Therefore, the authorities informed communities of the consequences as a preventive measure.
The police also warned the public against lighting firecrackers, so people can fast during the holy month of Ramadan peacefully and comfortably.
Alqudusy said his unit will take action against sellers and makers of firecrackers.
"To make, save, distribute, and light firecrackers are criminal offences," he said.