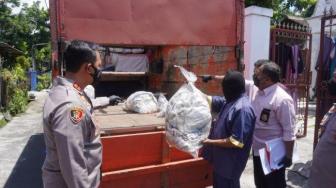 Animal lover organization Animal Defenders Indonesia reported that Solo is the biggest city consuming dog meat in Indonesia.

"The name is Bandaraya factory, which is planned to be operational next year," said Nestle Indonesia Corporate Affairs Director Sufintri Rahayu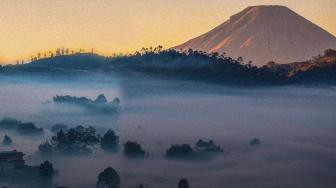 The accommodation in Dieng Kulon Village, Banjarnegara Regency, Central Java, has been fully booked by tourists ahead of the XIII Dieng Culture Festival (DCF)
More Than 600 Fishermen Out of Work After Fire Accident at Docks in Cilacap
TheIndonesia.id - More than 600 fishermen in Cilacap, Central Java, are reportedly out of work after a massive fire accident destroyed dozens of fishing boats at Batere and Wijayapura docks earlier this month.
The Indonesian Fishermen Association, or HNSI, in Cilacap confirmed that based on its estimations, at least 636 local fishermen lost their jobs in the fire accident that took place on May 3.
"In total, the number of fishers' boats that caught fire was 53 units as well as a tugboat owned by [state-owned port operator] Pelindo. If each boat employs 12 fishermen, it means there are 636 people out of work as of now," HNSI Cilacap chairman Sarjono said on Monday, May 16, as reported by Antara.
The accident came as a terrible blow because Sarjono said the east wind season has started in the Indian Ocean in the southern part of Indonesia, and during this time, many different fishes can be found.
According to him, during a visit to Cilacap on May 11, Minister of Marine Affairs and Fisheries (KKP) Sakti Wahyu Trenggono confiemed that soft loan will be offered to boat owners that were affected by the accident.
"The soft loan from KKP can help the economic recovery of fishermen, so it's not completely paralyzed," Sarjono explained. "It can be used to help [owners] rebuild their boats. And to build one, it can take up to six months."
He added that, ideally, the loan can be repaid in installments after the rebuilt boats operate for two months and have provided income to the owners, but he will communicate with the Ministry about further information on the scheme and when boat owners can start accessing the aid.
On May 3, a fire broke out at Batere and Wijayapura docks in Cilacap, and chief of Central Java Police Inspector Gen. Ahmad Luthfi previously reported that 44 fishing boats and one tugboat were destroyed.
However, the Ministry of Marine Affairs and Fisheries later confirmed that 53 boats and one tugboat caught fire and resulted in an estimated loss of Rp162 billion (US$11.5 million).
A fisherman from Central Cilacap named Yatiman were injured in the fire and suffered burns of 25 percent of total body surface area (TBSA) – mostly to the face, neck, lower arms as well as back areas.
He was reportedly working at a boat and directly impacted when it exploded, and hr had to be taken to the Regional Public Hospital (RSUD) Cilacap to receive treatment.