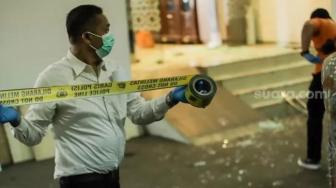 A man opened fire at the Indonesian Ulema Council (MUI) office in Jakarta on Tuesday (5/2/2023).
DPRA will invite medical experts and researchers to kick off the discussion.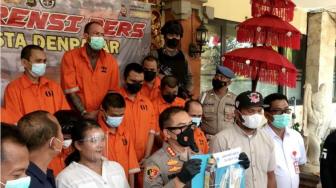 The Denpasar Police confiscated nearly 400 grams of liquid cannabis from a US nationality who was arrested in the Kuta area, Badung, Bali.
Ulema Council to Issue Fatwa on Medical Marijuana
TheIndonesia.id - The Indonesian Ulema Council (MUI) said it will formulate a fatwa on the use of medical marijuana in Indonesia after a public demand made by a mother for its legalization to treat her sick child took place just a few days ago.
Vice President of Indonesia Ma'ruf Amin, who is also the chairperson of MUI's advisory council, said MUI is open to deliberating and issuing a relevant fatwa on the use of marijuana for medical purposes since it's considered a pressing issue.
"MUI has decided that marijuana is prohibited, but [only] if it causes problems; the Al-Quran also prohibits it. However, medical issue is an exception, and MUI has to create the fatwa first [before] allowing the use," Amin said on Tuesday, June 28, as reported by Antara.
He added that once issued, the fatwa could be the reference for the House of Representatives during the deliberation process to amend relevant law. The fatwa is also deemed crucial to prevent medical marijuana from resulting in other harmful issues.
"We wouldn't want [the use] to be excessive and create harms, so there will be classifications. I believe there are different marijuana strains, and MUI will formulate fatwa that regulates them," Amin said.
As previously reported, a mother publicly demanded the legalization of marijuana for medical purposes during a car free day in Jakarta on Sunday. Santi Warastuti from Yogyakarta said her child Pika suffers from cerebral palsy, and she said cannabis oil treatment could be beneficial for Pika.
She also demanded the Constitutional Court to decide on the judicial review request for Law No. 35/2009 on Narcotics that she submitted in November 2019.
The House of Representatives, meanwhile, has confirmed that it will discuss the matter very carefully and will involve experts in the process.
"The [decision] to accept or reject the possibility of marijuana legalization can't be rushed," member of Commission III Arsul Sani said on Monday.
According to him, there have been groups that recommended the legalization of medical marijuana to the commission. However, study and assessment will be conducted in a very thorough manner with the involvement of medical and pharmacy experts.