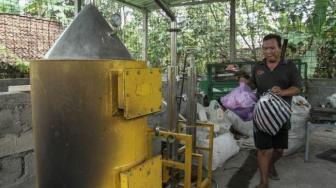 The number of waste banks continues to rise."
The Meratus Mountains, which are almost 200 million years old, have a complex geological history. This area has been designated as a national geopark in 2018.
Rafflesia arnoldii R. Br was blooming for the first time as a result of cultivation in the Bogor Botanical Gardens.
Jakarta Sends 7,700 Tons of Waste to Dumpsite Every Day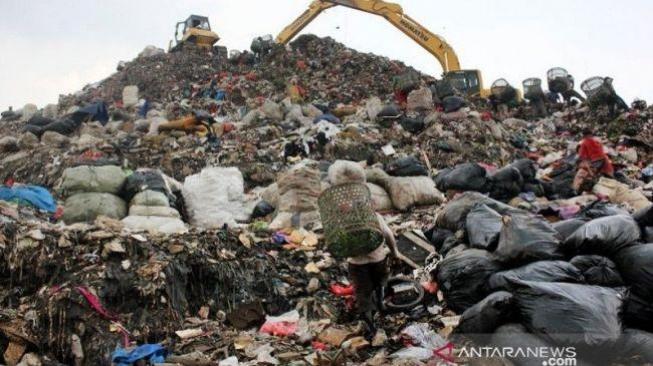 TheIndonesia.id - All-party collaboration, especially among universities, is needed to handle the waste problem in Jakarta, the Environment Office of South Jakarta has said.
"Every day, at least 7,700 tons of waste from Jakarta is sent to Bantargebang (dumpsite). That amount is equal to one Gelora Bung Karno (stadium in Jakarta)," Head of the Section for Community Participation and Legal Compliance at the office Kamil Salim said at the launch of the Waste Bank National Jamboree here on Monday, September 5, 2022.
Especially in South Jakarta area, 1,500 tons of waste is produced every day, he noted. Therefore, he lauded Budi Luhur University (UBL) for holding the Waste Bank National Jamboree.
"Indeed, we from the government have been tasked to solve the waste problem. However, if there are stakeholders such as universities, environmental activists, and other stakeholders (who help solve the problem), they are not paid. Meanwhile, I get paid. For me, they are environmental heroes. This is something we have to appreciate," he remarked.
Rector of Budi Luhur Universitý Dr. Ir. Wendi Usino,MSc. said that his university is educating the public to care about waste. He invited the public to take advantage of the waste bank on the UBL campus.
"This waste bank is present to help the community solve the problem of waste in the environment, especially for the community around the campus," he said.
The Waste Bank National Jamboree is the university's initiative to invite the community to care more about the environment, according to the rector. In addition, the university is also conducting research on waste management.
The Waste Bank National Jamboree activity is scheduled to be held in Jakarta from September 14 to September 17, 2022, and will involve people, various communities, and waste bank activists from across Indonesia.