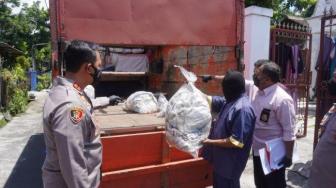 Animal lover organization Animal Defenders Indonesia reported that Solo is the biggest city consuming dog meat in Indonesia.
"I encourage other big brands to follow Daikin's movement to immediately have production facilities in Indonesia, both to meet the needs of the domestic and export markets," said the Minister of Industry.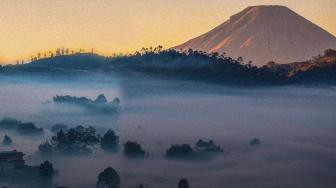 The accommodation in Dieng Kulon Village, Banjarnegara Regency, Central Java, has been fully booked by tourists ahead of the XIII Dieng Culture Festival (DCF)
Nestle Builds USD 220 Million Factory in Batang Central Java
TheIndonesia.id - PT Nestle Indonesia invested USD 220 million to build a new factory in the Batang Integrated Industrial Estate in Central Java Province and expand the capacity of three existing factories.
"In 2021 we have just made a top-up investment of USD 220 million for the construction of our new factory in Batang, the name is Bandaraya factory, which is planned to be operational next year," said Nestle Indonesia Corporate Affairs Director Sufintri Rahayu in Jakarta, Wednesday, September 7, 2022.
Rahayu explained that the factory will later produce ready-to-drink (RTD) products or packaged drinks.
Previously, in 2019, Nestle Indonesia had also added an investment of US$100 million to increase capacity in three factories, namely the West Java Karawang factory, Bandar Lampung, and the East Java Kejayan factory. Rahayu explained that during the Covid-19 pandemic, Nestle factories continued to operate 100 percent to produce food and beverage products.
Nestle Indonesia partners with 26,000 dairy farmers in Indonesia to obtain fresh milk supplies for their products. Within a year, Nestle buys fresh milk from farmers in East Java for 120 million US dollars. Nestle Indonesia also partners with 20 thousand coffee farmers in Lampung to supply coffee beans which will be processed into various products with a value of up to 80 million US dollars a year.