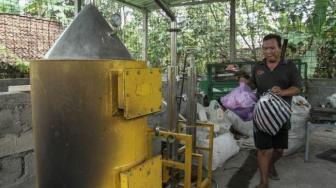 The number of waste banks continues to rise."
"With a total of 2,258 fisheries resources and a total of 473 species of sponges/ coral, that will be smuggled into Singapore," a police said.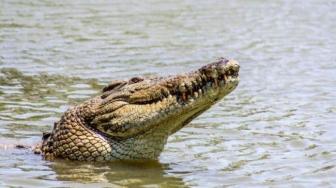 They are still working to lure out and evacuate the two-meter crocodile.
Indonesia's Riau Islands Bracing for Neighbor Singapore's COVID Case Spike
TheIndonesia.id - Indonesia's Riau Islands warns its people to return to strict implementation of health protocols as the province anticipates impacts of the latest surge in COVID-19 cases in neighbor country Singapore.
Riau Islands' governor Ansar Ahmad said the currently-worsening COVID situation in Singapore has forced his administration to brace for any bad effects it may bring to Indonesia's 32nd province.
"We have become more careless in the last few months, [including] often ignoring use of mask. And this is because number of cases has been drastically dropping in Riau Islands. However, we now have to become more aware because active cases in neighboring Singapore have been soaring," Ahmad said on Wednesday, October 12, as reported by Antara.
The province leader said the mobility of Singaporeans to Riau Islands has been quite high since the Indonesian government re-allowed international arrivals in seaports and airports earlier this year.
Similarly, authorities in Singapore has also been granting entry to foreigners to its territory.
"Thousands of Singaporeans travel by sea to Tanjungpinang, Bintan, and Batam," Ahmad said. "Anticipating effort can only be done by ensuring use of mask in crowds and when interacting."
Previously, member of Riau Islands Regional Representative Council Rudy Chua had asked Indonesian authorities to strictly monitor activities in international airports and seaports across the province.
According to him, the condition in Singapore is currently quite dire with daily cases shooting up from 4,000 to 11,000.
"We're looking closely at the development of COVID-19 handling in Singapore because it borders with Tanjungpinang and Batam. We hope the government does what it takes to anticipate the transmission of COVID-19," Chua said.