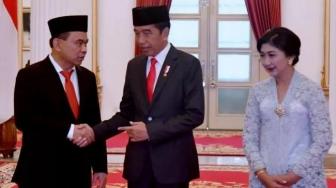 One of the newly appointed ministers is the Minister of Communication and Informatics, Budi Arie Setiadi.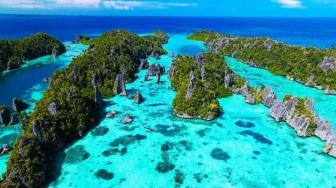 Here are 5 natural destinations in Indonesia to visit.
The Indonesian Embassy in Seoul has confirmed that talks with the South Korean government on a visa-free program are still ongoing.
President Orders Ban on Used Clothing Imports, Saving Local Industry
TheIndonesia.id - President Joko "Jokowi" Widodo ordered a ban on used clothing imports, claiming it to bring serious damage to the already-suffering domestic textile industry. He told the reporters on Wednesday (3/16) that the used clothing import really caused disruption (for the local industry).
"I have given the order for the crackdown and within the last two days many have been discovered," the president told reporters in Jakarta.
So far, the Indonesians' interest in second clothing imports is still high. There are a lot of thrift shops selling second-hand cloth spread throughout the country. In Jakarta, we can see Pasar Senen, and in Bandung, we can come to Cimol Gedebage Market. Becoming the storefront for imported clothing, these two places are never empty of visitors.
Based on the data from the Central Statistics Agency (BPS), the import of used clothing in Indonesia has increased since 2017 and reached its peak in 2019 at 392 tons.
Japan, Australia, Malaysia, Singapore, Hong Kong, Nigeria, China, and India are listed as a country that supply used clothing to Indonesia.
There is a number of reasons why Indonesians love to buy imported second-hand clothes. They are both affordable and branded. The price can be four times cheaper than the new one. In terms of quality, although not every clothes are good, the customers are smart enough in sorting them. Besides, second-hand clothes are mostly cheaper than local brands.
Responding to the president's order to ban used clothes import, Industry Minister Agus Gumiwang Kartasasmita said the ban on the import has been expanded beyond apparel and footwear.
The new policy is aimed to protect the Micro, Small, and Medium Enterprises (MSMEs), the ministry said, adding that his office will team up with law enforcement agencies to enforce the new regulation.
The local textile industry lately has to deal with a myriad of problems. It is suffering from a decline in exports but is also competing with cheaper imports. Now, the industry is also suffering against imported used clothing that has significantly lower prices.