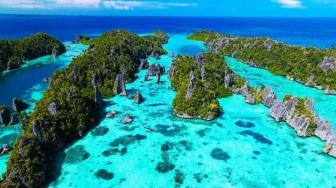 Here are 5 natural destinations in Indonesia to visit.
The Indonesian Embassy in Seoul has confirmed that talks with the South Korean government on a visa-free program are still ongoing.
Communication and Information Minister, Johnny G Plate, was detained by the Attorney General's Office (AGO) after allegedly being involved in a corruption case.
8 Indonesian Foods Widely Known Worldwide
TheIndonesia.id - Indonesia has so many delectable culinary delights that are different in each region.
Most of the foods have a similar characteristic - they are seasoned with Indonesian spices.
Among hundreds of typical Indonesian foods, here are some of the food that has been popular worldwide.
VO/ Video Editor: Aulia Hafisa/ Praba Mustika