Elvis Presley, a legendary singer and movie star died 40 years ago, and many people question his death.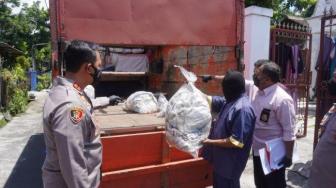 Animal lover organization Animal Defenders Indonesia reported that Solo is the biggest city consuming dog meat in Indonesia.

"The name is Bandaraya factory, which is planned to be operational next year," said Nestle Indonesia Corporate Affairs Director Sufintri Rahayu
Mystery of the Dreadlock-Haired Children in Dieng Plateau
TheIndonesia.id - Dieng Plateau in Central Java is not only blessed with breathtaking natural scenery but also shrouded by myths and unique traditions.
One of Dieng's most exceptional cultural features is the outstanding phenomenon of the Dreadlock Kids.
Check the video to know more!
Script/ Video Editor: Aulia Hafisa/ Praba Mustika