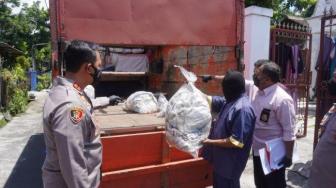 Animal lover organization Animal Defenders Indonesia reported that Solo is the biggest city consuming dog meat in Indonesia.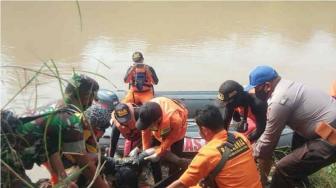 Sanuji has swept away while creating content catching snails in the Cisanggarung River.
According to information gathered by the police, the incident began during the friendly match between Pepermi FC and YGS FC at the Cisaat Korpri Field in Sukabumi, West Java.
Experience The Ancient Trading at Triwindu Antique Market
TheIndonesia.id - For antique lovers and collectors, Triwindu Antique Market is the best place for you to visit.
Also known as Windujenar Market, Triwindu Antique Market is located on Diponegoro Street, not far from the Mangkunegaran Palace in Solo, Central Java.
Upon entering the market complex, you will be greeted by a pair of statues, a man and a woman sitting in a cross-legged position.
Check the video to know more!
Script/ Video Editor: Aulia Hafisa/ Praba Mustika