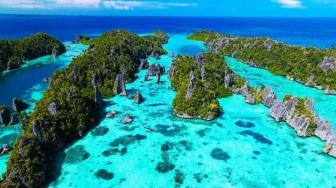 Here are 5 natural destinations in Indonesia to visit.
Yoursay.id successfully held an exciting event titled "Yoursay Explores Kotagede" on Saturday (May 20, 2023), in the area of Kotagede Mosque and several historical sites around it.
Are you planning to cancel your Amazon Prime Subscription? Luckily, cancellation requires no major hoops to jump through.
Bawean Deer, Indonesia's Pride yet Endangered Species
TheIndonesia.id - Bawean is the habitat of Indonesia's endemic animal, Bawean Deer.
Quoting the Ministry of Tourism data, Bawean deer is one of the Endangered Species of Wild Fauna and Flora.
Known as Axis Kuhlii, the Bawean deer looks like a Muntjac at a glance.
Check the video to know more!
Script/ Video Editor: Aulia Hafisa/ Praba Mustika