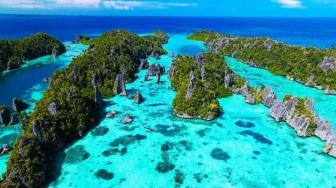 Here are 5 natural destinations in Indonesia to visit.
Looking for the best place to hunt Balinese arts? Here are the5must-visit art markets in Bali recommended by The Ministry of Tourism!
Bali is planning to halt foreign tourists from renting motorbikes following misbehaving traffic violations.
6 Beautiful City Parks in Denpasar Bali
TheIndonesia.id - There are many city parks in Denpasar Bali that you can visit. Some of them are very comfortable to relax your mind because of the open space and beautiful garden.
These are 6 city parks in Denpasar Bali you can visit.
Check the video to know more!
Script/ Video Editor: Aulia Hafisa/ Praba Mustika