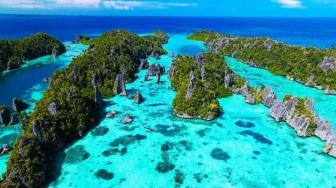 Here are 5 natural destinations in Indonesia to visit.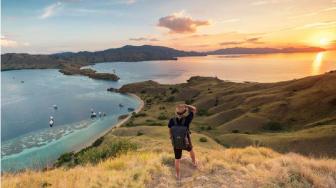 Here are 5 Indonesia super-priority destinations that must be visited after the pandemic.
Sandiaga Uno said his office is still deliberating the rule to re-allow visitors to climb up the Borobudur Temple in Magelang, Central Java.
Indonesia Targets 7.4 Million Foreign Tourists in 2023: Minister of Tourism
TheIndonesia.id - Indonesia expects to receive at least 7.4 million international arrivals to produce a $ 6 billion exchange following the spike in foreign tourists last year.
After lifting the Covid-19 restrictions, the tourism industry is set to run at full pace to earn more international visits in 2023.
Last year, between January and October, the country earned $4.26 billion from international tourism, so much higher than the previous year when the country only earned merely $500 million.
"The Ministry of Tourism and Creative Economy has doubled the target [of foreign arrivals] to 7.4 million for this year," said The Minister of Tourism and Creative Economy, Sandiaga Uno in a seminar in Jakarta on January 18th, 2023.
Indonesia was targeting 3.6 million international arrivals last year, and as of November 2022, the country has received 4.6 million visits.
Sandiaga said that the country still has much work to do in order to boost the number of International tourists. Besides, around 45 million population in the country depend on the tourism industry to make living.
Major markets for Indonesian tourism are Australia, China, India, Singapore, and Malaysia, he added.
Meanwhile, the target for domestic tourists in the country is 1.4 billion, which is double the last year's target. The government is set to earn Rp 90.7 trillion in the domestic tourism sector.
Indonesia has not fully recovered from the economic impact caused by the Covid-19 pandemic, with a domestic flights around 71 percent compared to the pre-pandemic era.