I Gusti Ayu Vira Wijayantari from Bali revealed that she was exploited.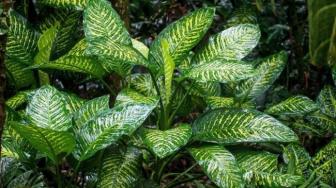 The Srirejeki Adiporo women farmers group has confirmed that 10,500 Aglaonema plant seeds will be exported to Turkey.
Indonesian Humanitarian Mission To Operate in Antakya, Turkey
TheIndonesia.id - The humanitarian mission sent by the Indonesian Government to assist the post-earthquake relief in Turkey was entrusted by the Turkish Disaster Management Agency (AFAD). The team was assigned to carry out the mission in Antakya City, Hatay Province.
This information was given by the Indonesian Ambassador to Turkey Lalu Muhamad Iqbal, after discussing the humanitarian aid mission with AFAD.
"They trust us. Following the instruction of the Indonesian Foreign Minister on the first day of the earthquake, the Indonesian Embassy Team has been working in the four most affected areas on the second day of the earthquake, before any foreign representatives visited these areas, " said Iqbal in a written statement from the Indonesian Embassy in Ankara, Sunday, February 13th.
Besides evacuating the victims, the Indonesian team is also making an assessment to identify the most affected areas by the quake that later becomes the next target for humanitarian aid.
Antakya is the oldest and most popular city in Southeastern Turkey. The historic city which inhabits 1.6 million people has suffered the most damage.
Due to the large population, it is believed that the injury and death toll were the most exceeding compared to the other city.
According to the coordination results of the National Disaster Management Agency with the Ministry of Foreign Affairs and the Indonesian Embassy in Ankara, in the early stages, the Indonesian Humanitarian Mission will set up 10 command tents and 25 family tents.
Simultaneously, the team will also build a field hospital.