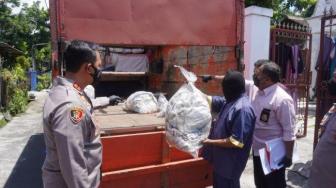 Animal lover organization Animal Defenders Indonesia reported that Solo is the biggest city consuming dog meat in Indonesia.

"The name is Bandaraya factory, which is planned to be operational next year," said Nestle Indonesia Corporate Affairs Director Sufintri Rahayu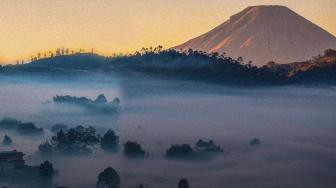 The accommodation in Dieng Kulon Village, Banjarnegara Regency, Central Java, has been fully booked by tourists ahead of the XIII Dieng Culture Festival (DCF)
Central Java Governor Asks Citizens Not to Eat Dog Meat
TheIndonesia.id - Central Java Governor Ganjar Pranowo asked residents not to eat food made from dog meat as a form of support for the dog meat-free campaign in Central Java Province. Several districts and cities in Central Java have issued regulations against the consumption of dog meat.
"Stop eating dog meat. We encourage dogs to perform functions that can be done, such as K9 (police tracking dogs), then they can be funny guarding the garden, guarding the house. That, in my opinion, is much more important," said Ganjar after receiving an award from the Dog Meat-Free Indonesia Coalition (DMFI) in Semarang, Thursday, March 17, 2022.
Ganjar said the DMFI award was proof of the local government, police, and activists' seriousness to make Central Java an area free from the trade and consumption of dog meat. "For example, Sukoharjo has acted and (the case) has gone to court. Then several regencies/ cities such as Brebes have made rules or regulations to prohibit trading or eating dog meat," he said.
He explained that dog meat consumption is prohibited because of the risk of causing animal disease transmission to humans. "From the Ministry of Agriculture, the Director of Veterinary Public Health said that the regulations are indeed prohibited and the potential for disease is high because dog meat is not for consumption," he said.
The governor stressed the importance of continuous education to stop the trade and consumption of dog meat. He stated that he was ready to help dog meat traders to switch to trading other meat commodities such as chicken, goat, or beef.
"I ask all the people of Central Java, let's stop eating dog meat. Those who sell dog meat, sengsu (a soup made of dog meat), herbal medicine, or whatever the term is please stop. Replace it with other meat later, we are ready to help to transform it, so I ask for the pattern not only to increase punishment but let's educate together," said Ganjar.
Several regions in Indonesia have a tradition of consuming dog meat such as North Sulawesi, Central Java, North Sumatra, Jakarta, and Bali. According to Animal Defenders Indonesia, the city of Solo in Central Java is the highest consumer of dog meat in Indonesia, followed by Medan (North Sumatra) and Jakarta.