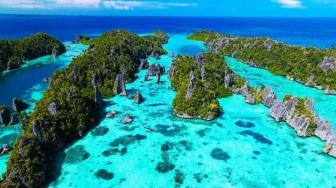 Here are 5 natural destinations in Indonesia to visit.
Yoursay.id successfully held an exciting event titled "Yoursay Explores Kotagede" on Saturday (May 20, 2023), in the area of Kotagede Mosque and several historical sites around it.
Looking for the best place to hunt Balinese arts? Here are the5must-visit art markets in Bali recommended by The Ministry of Tourism!
5 Best Beach Clubs To Visit in Bali
TheIndonesia.id - With many astonishing beaches around the island, Bali has many captivating beach clubs to visit.
Beach Club is a combination of beach and the club. You will see creative cocktails, glittering infinity pools, and a superstar DJ leading the party.
Check the video to see the 5 Best Beach Clubs in Bali.
Script/ Video Editor: Aulia Hafisa/ Praba Mustika