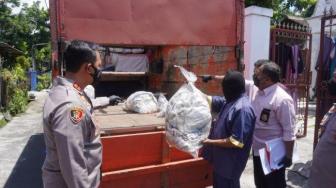 Animal lover organization Animal Defenders Indonesia reported that Solo is the biggest city consuming dog meat in Indonesia.

"The name is Bandaraya factory, which is planned to be operational next year," said Nestle Indonesia Corporate Affairs Director Sufintri Rahayu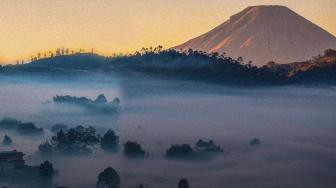 The accommodation in Dieng Kulon Village, Banjarnegara Regency, Central Java, has been fully booked by tourists ahead of the XIII Dieng Culture Festival (DCF)
Semarang Government's Logo Called Out for Similarity to Marvel's SHIELD
TheIndonesia.id - Semarang municipal government has recently released a new logo for its spatial planning office, but the public was quick to point out the similarity between the new logo and one of Marvel Studios' SHIELD and asked whether the office got the permit to use the logo.
The office, which is named Spatial Holistic Integrated Environment and Land Division (also abbreviated as SHIELD), launched its new logo, but people swarmed the Twitter account of Semarang government's public relations with questions regarding the clearance to use the logo.
After receiving comments from Friday, April 1, to Sunday, April 3, acting head of the spatial planning office Muhammad Irwansyah decided to comment and respond to the questions.
He said he appreciated and was grateful of the suggestions and inputs from the public regarding the new logo.
According to him, the office is using the philosophy of a hawk that always looks forward and comprehensively.
"It wasn't intentional or anything. I see that the philosophy represents [the value], so that's what we're looking for," he said on Sunday, as reported by Antara.
He added that the criticized logo will be evaluated and changed.