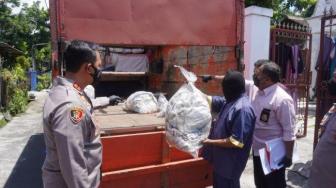 Animal lover organization Animal Defenders Indonesia reported that Solo is the biggest city consuming dog meat in Indonesia.

"The name is Bandaraya factory, which is planned to be operational next year," said Nestle Indonesia Corporate Affairs Director Sufintri Rahayu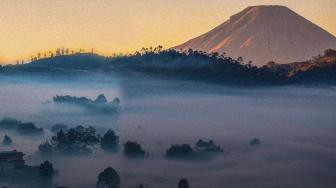 The accommodation in Dieng Kulon Village, Banjarnegara Regency, Central Java, has been fully booked by tourists ahead of the XIII Dieng Culture Festival (DCF)
Crazy Rich Grobogan Welcomed by Locals after Renovating Public Road
TheIndonesia.id - Joko Suranto, a successful businessman nicknamed "Crazy Rich Grobogan," received a rousing welcome when he arrived home during the Eid Al-Fitr homecoming.
Through videos circulating on social media, many residents came to stand in a line along the roadside to welcome him. He even greeted with a marching band troupe.
Joko Suronto was seen garlanded with flowers with several security guards helping to escort Joko as he walked through the village.
Previously, the man took the initiative to renovate a 1.8-kilometer-long public road in his hometown, Grobogan, Central Java Province, worth IDR 2.8 billion (USD 193 thousand) with personal funds. Joko took the initiative because the damaged road had not been renovated since 10 years ago.
Joko was a student at Sebelas Maret University (UNS) Surakarta, Central Java Province. He studied at the Faculty of Law.
He migrated to the capital city Jakarta and built his business. Who would have thought that before becoming a successful businessman, he desperately sold the newspaper to fund his studies?
Although Joko is a law graduate, his career path is different from his studies. He is the boss of Buana Kassiti Group, a holding company of a number of subsidiaries. Joko is also the Chairman of the Real Estate Indonesia (REI) West Java Province.
Not only engaged in property, Joko began to spread his wings by doing business in a number of hotels, resorts, rural banks, finance, factories, and others.