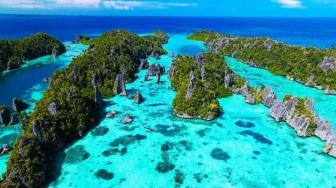 Here are 5 natural destinations in Indonesia to visit.
Are you planning to cancel your Amazon Prime Subscription? Luckily, cancellation requires no major hoops to jump through.
Sending videos can be done in various ways, one of which is via email. How to send a large video file via email?
Here Is the MotoGP Mandalika Schedule and Ticket Price!
TheIndonesia.id - MotoGP enthusiasts must be happy about the upcoming MotoGP event from March 18 to March 20, 2022.
The world-class event is going to be held at Mandalika Circuit in Lombok, Indonesia.
The circuit offers up to 50,000 seats, while the non-seated area can accommodate 138,000 more people.
Script/ Video Editor: Aulia Hafisa/ Praba Mustika