Government sets up a fact-finding team to find out the case. Who is responsible for this?
It is built by PT Suryo Dhoho Investama, which is a subsidiary of Gudang Garam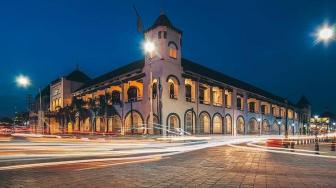 Indonesia has gone through a lot of struggles to gain its independence.Let's reminisce about the moment by visiting some of the historical places in Indonesia!
Why Travelers Should Explore Bromo National Park?
TheIndonesia.id - Being the largest volcanic region in the province, Bromo Tengger Semeru National Park covers a massive area of 800 square km in the center of East Java. Visitors who have an eager interest in volcanic activities must come to the park and witness the smoke of ashes coming from Mount Semeru.
Check the video to know more!
Script/ Video Editor: Aulia Hafisa/ Praba Mustika