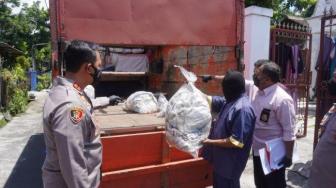 Animal lover organization Animal Defenders Indonesia reported that Solo is the biggest city consuming dog meat in Indonesia.

"The name is Bandaraya factory, which is planned to be operational next year," said Nestle Indonesia Corporate Affairs Director Sufintri Rahayu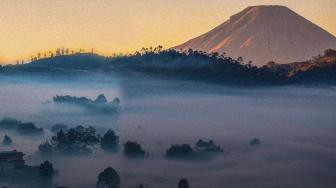 The accommodation in Dieng Kulon Village, Banjarnegara Regency, Central Java, has been fully booked by tourists ahead of the XIII Dieng Culture Festival (DCF)
44 Fishermen's Boats Catch Fire at Batere, Wijayapura Docks in Cilacap
TheIndonesia.id - Police has confirmed that 44 fishing boats caught fire in an accident at Batere and Wijayapura docks in Cilacap, Central Java, with one injured and an estimated total loss of Rp130 billion (US$9.2 million).
Chief of Central Java Police Inspector Gen. Ahmad Luthfi said in the accident that happened on Tuesday, May 3, one tugboat was also destroyed, in addition to the dozens of fishing boats owned by local fishermen's that were staying at the docks.
"[The loss] was because there were 44 of boats and one tugboat that caught fire," he said on Wednesday, May 4, as reported by Antara.
The police also revealed the fire was allegedly caused by a fisher's activity that took place inside one of the boats, but Luthfi said his office will conduct a further investigation into the matter.
The forensic unit at the Central Java Police has also been ordered to assist the investigation in Cilacap.
It was also revealed that the fire happened in four spots.
"Once [the boats] caught fire, they got scattered due to tidal waves," Luthfi confirmed.
44-year-old Yatiman, a fisherman from Central Cilacap, were injured in the fire and suffered burns of 25 percent of total body surface area (TBSA) – mostly to the face, neck, lower arms as well as back areas.
He was reportedly working at a boat and directly impacted when it exploded. Yatiman is currently being treated at Regional Public Hospital (RSUD) Cilacap.
The fire accident took place when one of the boats at Batere dock exploded on Tuesday at 5.10 p.m. local time, and the fire rapidly spread to other boats, including those that were at the Wijayapura dock.