Latest news road accident
The victims were taken to Ananda Hospital and Bekasi Regional Public Hospital (RSUD).
news
15:15 | Sep 01, 2022
It was previously confirmed that eight people died in the accident.
news
21:38 | Jul 18, 2022
Motorcycle riders can reduce the risk of accidents and higher level of damages it causes.
unique
09:15 | Jun 16, 2022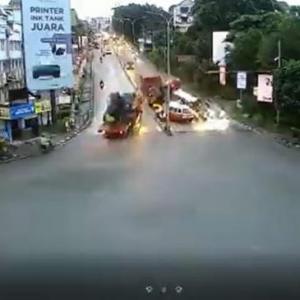 Four people were confirmed dead in a road accident in Balikpapan, East Kalimantan, when a truck that allegedly encountered brake failure hit dozens of vehicles that were stopping at a red light.
news
11:52 | Jan 21, 2022