This building was the administrative headquarters of the Dutch East India Company, and later of the Dutch Government.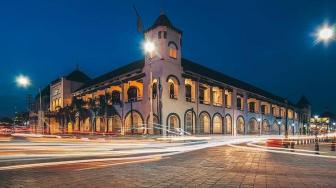 Indonesia has gone through a lot of struggles to gain its independence.Let's reminisce about the moment by visiting some of the historical places in Indonesia!
he beaches, the mountainous areas, and the lush forests are the highlights that make this destination special.
5 Recommended City Parks in Jakarta
TheIndonesia.id - If you are too bored with the indoor atmosphere in Jakarta, visiting city parks is a great idea. Not only used as relaxing places but some of them are also equipped with sports tracks and children's play areas.
Check the video to know the lists!
Script/ Video Editor: Aulia Hafisa/ Praba Mustika