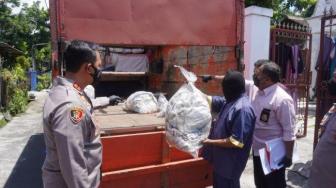 Animal lover organization Animal Defenders Indonesia reported that Solo is the biggest city consuming dog meat in Indonesia.

"The name is Bandaraya factory, which is planned to be operational next year," said Nestle Indonesia Corporate Affairs Director Sufintri Rahayu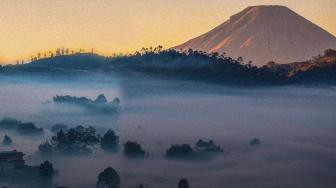 The accommodation in Dieng Kulon Village, Banjarnegara Regency, Central Java, has been fully booked by tourists ahead of the XIII Dieng Culture Festival (DCF)
Indonesia Launches Borobudur & Prambanan as World's Places of Worship
TheIndonesia.id - The discourse of Prambanan and Borobudur Temples as the world's places of worship finally ended. Minister of Religion; Minister of Education, Culture, Research and Technology; Minister of State-Owned Enterprises; Minister of Tourism and Creative Economy; Governor of the Special Region of Yogyakarta and Governor of Central Java declared the two temples as places of worship for Hindus and Buddhists worldwide.
This declaration is under Law (UU) Number 11 of 2010 concerning Cultural Conservation, especially the provisions of Article 85 which regulates the use of cultural heritage, including utilization for religious purposes. In addition, Article 93 concerning the implementing regulations of the Cultural Conservation Law in Government Regulations and Government Regulation (PP) Number 1 of 2022.
"So we from the Yogyakarta and Central Java regional governments have an agreement in which each regional government can facilitate Prambanan and Borobudur to become the world's places of worship," said Governor of Yogyakarta, Sri Sultan Hamengku Buwono X, after signing the agreement at the Yogyakarta Kepatihan Complex, Friday, February 11, 2022.
The Memorandum of Understanding of four Ministers and two Governors signed becomes a legal umbrella and guidelines for the management of Prambanan Temple and Borobudur Temple as Places of Worship for Hindus and Buddhists in Indonesia and the World.
In the future, according to the Sultan, the Yogyakarta and Central Java Regional Governments will continue to hold dialogues with religious leaders in the application of the memorandum of understanding. They will also coordinate with relevant ministries in utilizing the two temples for world worship.
"So that the Borobudur and Prambanan [agreement] is clear and does not cause misunderstandings," he said.
Meanwhile, General Chairperson of the Indonesian Buddhist Representative Council (Walubi), Hartati Murdaya, said that the agreement this time was a concrete manifestation of the government policy towards Buddhists in the use of Borobudur Temple. Borobudur is not only used as a place of worship for Buddhists but also to be visited and used by people of other religions.
"We from Walubi appreciate the government's efforts to make Borobudur Temple a center of worship for Buddhists in Indonesia and the world, while Buddhists consisting of various sects must work together to provide benefits for all," she explained.
Hartati added that Buddhists are grateful that the government has done its best to present Borobudur as a national asset. Thus, Buddhists around the world who visit, apart from making the historic Borobudur a place of worship, also improve the economy of the Indonesian people.
"Buddhists have many sects. If many are interested in going to Borobudur, Mendut, and so on, it can have a big impact, especially during the pandemic, especially employment and others," she said.
Indonesia's Presidential Special Staff Coordinator as well as a representative of Hindus, AA Ari Dwipayana, stated that the MoU is to utilize the Prambanan and Borobudur Temples not only for conservation purposes but also for other interests including religious, ritual, economic and scientific interests. "I think the road that is wide open is very meaningful for Hindus, especially in carrying out their worship," he said.